Apple flat devices (EPS and PSD)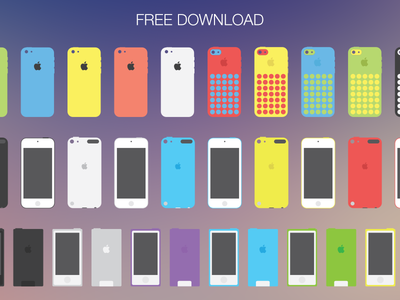 Huge collection! Includes:
iPod shuffle
iPhone 5C (also with cover)
iPhone 5S
iPod Touch 5G
iPod Nano 5G
iPod Classic
MacBook Air
MacBook Pro
Mac Pro
Cinema Display
iPad Mini
Apple flat devices (EPS and PSD) is a free Mockup design resource made by Dribbble user Mirko Monti. As far as I can tell, its license is Free for Commercial and Personal Purposes.
Helpful hint: Dribbble users are nice. If the license is unknown, it is usually because they forgot to mention it explicitly; not because they were being stingy. Ask nicely and they will probably allow you to use it.
Similar Resources: